The international English language testing system (IELTS) is the world's most popular English language proficiency test for higher education and global migration to Canada, Australia, New Zealand and other countries.

International English Language Testing System
What is IELTS?
You can take IELTS Academic or IELTS General Training – depending on the organisation you are applying to and your plans for the future. If you want to study at university at the undergraduate or postgraduate level you should take IELTS Academic. If you want to work or undertake work-related training in an English-speaking country or emigrate to an English-speaking country you should take IELTS General Training.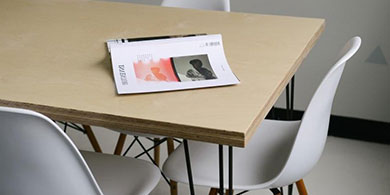 IELTS has an excellent international reputation, and is accepted by over 9,000 organisations worldwide, including schools, universities, employers, immigration authorities and professional bodies in Great Britain, New Zealand and other countries.
IELTS is jointly owned by the British Council, IDP: IELTS Australia and Cambridge English Language Assessment.
IELTS test components
Listening
40 min
Reading
60 min
Writing
60 min
Speaking
11-14 min
If you choose a Computer-delivered IELTS, please watch the introduction video. Please use the link for practice.
IELTS scores
You cannot fail the test. IELTS is designed to assess English language skills at all levels.
You will receive IELTS scores based on each for the four skills on a scale of 1 – 9, and you will also be awarded an overall band score. You can score whole (e.g., 5.0, 6.0, 7.0) or half (e.g., 5.5., 6.5, 7.5) bands in each part of the test.
Your overall band score may be crucial if you intend to emigrate, apply for university or take up a job in an English-speaking country. Universities usually require no less than 6.0 and sometimes you need just 4.5 if you apply for an immigration visa.
Find out more about how to calculate IELTS scores and the 9-band system.
IELTS results are valid for two years.
IELTS results process
Your IELTS results will be available 13 days after your test (for PB exam) and 3-5 days after your test (for CD exam) and recorded on a Test Report Form. You can preview your results online via your IELTS account.
How to get a TRF?
When your resultst are released we will inform you how you can get a Test Report Form.
We will send your TRF by post if you don't live in Minsk.
Exam fee
The Exam Fee is 550 BYN (for the exams in June). The Exam Fee is 580 BYN (for the exams in July and August)
If you want to cancel your registration or transfer the test date, you should do this within the five-week period prior to the test date - for Paper-based exam and five-days period - for Computer-delivered exam.. Otherwise, you won't be given a refund.
If you are absent on the test day because of illness you should provide us with a medical certificate within three working days of the test. In this case you will be given 90% refund of the exam fee.

The examination centre reserves the right to reschedule the exam if fewer than 4 candidates registered for the exam.

In light of COVID-19, a number of test seats is limited: for Computer-delivered -8 seats, for Paper-based - 30 seats.

Below are the test dates in 2021
PB
- Paper-based exam
; CD
- Computer-delivered exam
.
You can find more information about the exam here.